 Modern Power Suits Made in Italy
€1,3MLN di Capitale raccolto
+600K Revenues
Stage: Series A
In 2011 Hebe Studio was born, a 100% Made in Italy brand that makes suits for women inspired by male silhouettes and manufactured according to the principles of traditional Italian tailoring.
In September 2016, the brand launched the website www.hebe-studio.com, a showcase for its "Power Suits": suits designed to be versatile and adaptable for any occasion, allowing every woman to feel elegant and feminine without ever neglecting practicality in her daily routine.
Colour contrasts, quality fabrics, and attention to detail represent Hebe Studio's distinctive values.
#MakeItYours
In 2017, the brand launched "The Digital Studio," a service conceived with the idea of involving the Customers in the stylistic process of creating their own suit, allowing them the opportunity to choose from different combinations of fabrics, colors, and details to make the "Suit" unique in its kind. Thanks to Hebe's 3D technology, it is possible to view the Suit in real-time with all its detail.
Latest News
Since the launch of the Fall Winter 22/23 season, Hebe Studio has introduced its new men's line as part of its collections: new creations, cuts, and lines that will blur the boundaries between genders even more.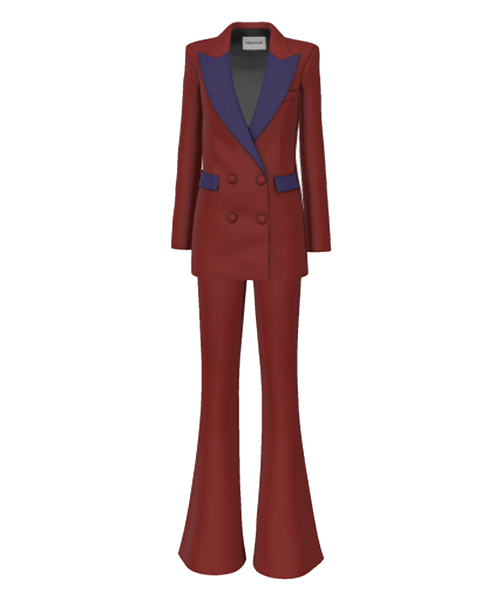 One Factory
supports
Hebe Studio
in the
definition
of its medium-long term
development plan
, preparation for new
investment rounds
, growth acceleration, and
expansion of the brand
in other markets.
One Factory supports Hebe Studio in the definition of its medium-long term development plan, preparation for new investment rounds, growth acceleration, and expansion of the brand in other markets.