 FRANCHISING COFFEE STORES
+52 stores opened all over Italy
+25 distribution points
5 products lines in 46 references
The Coffy Way is a 100% Made in Italy brand that debuted in the portioned coffee market in 2018, with the aim of proposing a new product with distinctive characteristics of the highest quality at an affordable price. It is an integrated company that closely takes care not only of the production, but also of the distribution of its coffee.
Modular design
Since September 2018, the company has started the development of a network of shops dedicated to selling compatible coffee capsules from the leading brands in the sector, in addition to those of its Proprietary System The Coffy Way®.
Bulk sales of capsules, a wide range of proprietary system products in the most popular compatible formats (modular formats for each need), and a coordinated and distinctive image are just some of the main features that distinguish The Coffy Way shops from other capsule shops.
Latest News
To date, the brand has over 52 stores open throughout Italy and some abroad, including Croatia, Morocco and Spain, and has more than 25 distribution points spread across the peninsula.
The Coffy Way recently opened its two latest capsule shops in Eastern Europe, in Moldova and Slovenia, and aims to become an industry-leader in Italy rapidly expanding its network of shops abroad.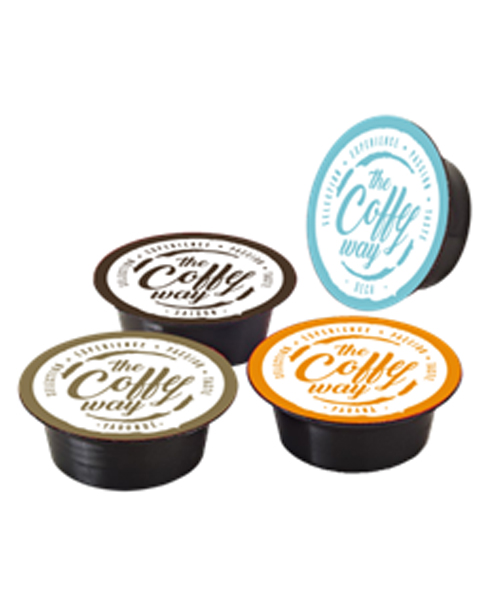 From the idea to the opening of the first store.
One Factory
worked actively on
The Coffy Way
project acting on several fronts as a real
co-founder
: supporting the
market analysis
the
business model design
, the
feasibility study
the
Project Management
activities in order to
coordinate
and
support
what is necessary for the project development, and also the preparation of a
Business Plan
and a
financial
,
operational
and
commercial
plan in the short, medium and long term
From the idea to the opening of the first store. One Factory worked actively on The Coffy Way project acting on several fronts as a real co-founder: supporting the market analysis the business model design, the feasibility study the Project Management activities in order to coordinate and support what is necessary for the project development, and also the preparation of a Business Plan and a financial, operational and commercial plan in the short, medium and long term